How to Find Us
Travel distances:
23km from Moeraki
51km from Oamaru
58km from Dunedin
164km from Alexandra
250km from Queenstown
301km from Christchurch
Palmerston Activities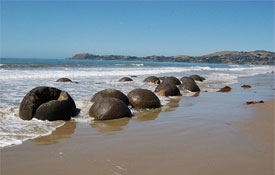 Moeraki Boulders
Located directly above the famous Moeraki Boulders, you will find the Moeraki Boulders Café, Bar and Gift Shop.
Friendly service, relaxed atmosphere and magnificent ocean views.
Open 7 days serving full meals all day, including their famous seafood chowder and fresh Moeraki blue cod (as featured on Country Calendar).
The Gift Shop has a large selection of quality giftware, clothing, jewellery and souvenirs including the very popular EVOLVE charm bracelets and charms. Whether you're visiting from the other side of the world or just around the corner, we will be sure to have something for you.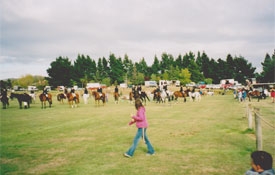 Palmerston and Waihemo A&P Show
The Palmerston and Waihemo A&P show is held every year on the first Saturday in February. This is a lovely rural A&P show that has been going since 1881.
A show with something for everyone – competition, display, flowers/vegetable, stalls, music, vintage machinery, childrens attractions.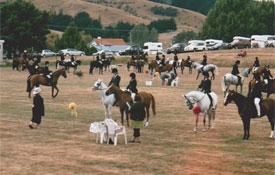 Palmerston Mini Show
The Palmerston Mini Show is held annually late in March. It is an Equestrian Show that encourages riders of all levels of competition.
The Palmerston Mini Show Fun Day is held annually late in September. A wonderful day for riders to have some fun with their horses or ponies, a very informal day. There are also sections for fancy dress (horses/ponies too!), fanciest dressed bike and rider, lolly scrambles for the kids.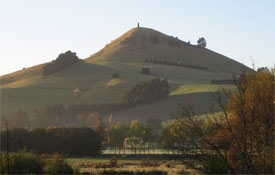 Kelly's Canter
Kelly's Canter is held in October, usually the Saturday before Labour Weekend, this is the running race from the township to the top of Puketapu and back, there are trophies at stake – and reputations.
Come and give this one a go!